 
VITTORIA QURANO 84 Tubular
Graphene-enhanced carbon race wheels with wide rim profile. A perfect match for TT and Triathlon bikes.
RIM TYPE : Tubular
DEPTH : 84 mm
WIDTH : 23,5 mm
FREEWHEEL : Alloy - 11 sp - Tool free servicing
SPOKES : Vittoria Aero lite (16 front / 21 rear)
WEIGHT : 1573 g
ACCESSORIES : Brake pads - valve extenders - wheelbag - foldable tool
DELIVERY TIME : 7 to 10 days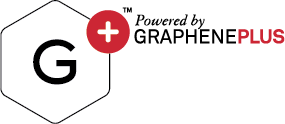 The addition of this nano-technology material results in a faster, stronger, more resilient carbon-composite material. Qurano and Race tubular wheels have graphene-enhanced full-carbon rims that far outperform today's best. This is the future of race wheels. Graphene-enhanced composites have 10~30% improved material properties. Tests carried out by Vittoria R&D engineers, confirmed by external laboratories, found that introducing graphene into the rim's carbon-fiber matrix has a great positive impact:
• G+ reduces temperature build-up
• G+ increases spoke-hole strength measurably
• G+ significantly improves lateral stiffness
• G+ has strong potential for a future product weight reduction
Vittoria Switch IT freewheel
All road wheels have the unique Vittoria SwitchIT freewheel system (except for the models Vittoria Alusion and Session*). Cassettes mount on a freewheel body that can be quickly removed and replaced without tools—easily change gear ratios to tailor your wheels for any course. Switch quickly between Shimano, Campagnolo, or SRAM cassettes, with easy maintenance.
Ride your wheels. We will look after them!
Any Vittoria wheel comes with a full 2-year warranty, extended with another free year if you register the product and your ownership. This helps ensure that the Vittoria technicians have everything they need to keep your wheels in top condition.
Your Vittoria secure tag is the key to access it all. Every wheel has a holographic ID plate that records product type and history, which cannot be forged or removed.
The Vittoria service network provides you with support service, spare parts and one-to-one communication. Every Service Center gets the same, dedicated workstation with the best tools, linked to the Vittoria global data center for rapid access to spare parts ordering and dispatch.